Company Information
Ichimura Manufacturing Co., Ltd. founded in 1965 and is one of major domestic stamping manufactures for precision electronic component parts, that handles whole production lines from designing and manufacturing customized metal dies, pressing actual production, to quality assurance, within the in-house integrated work system.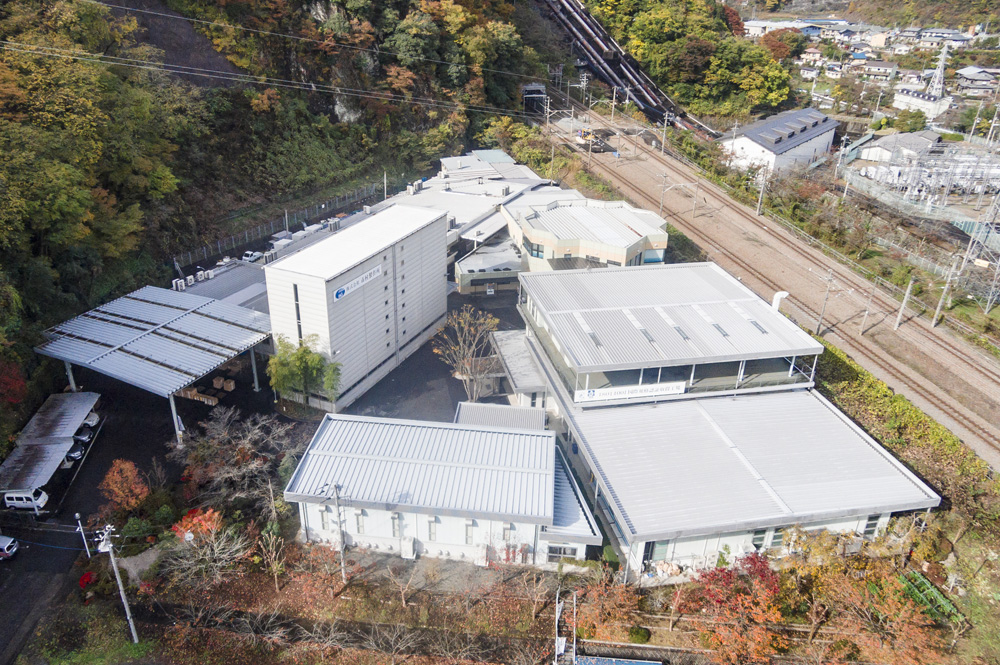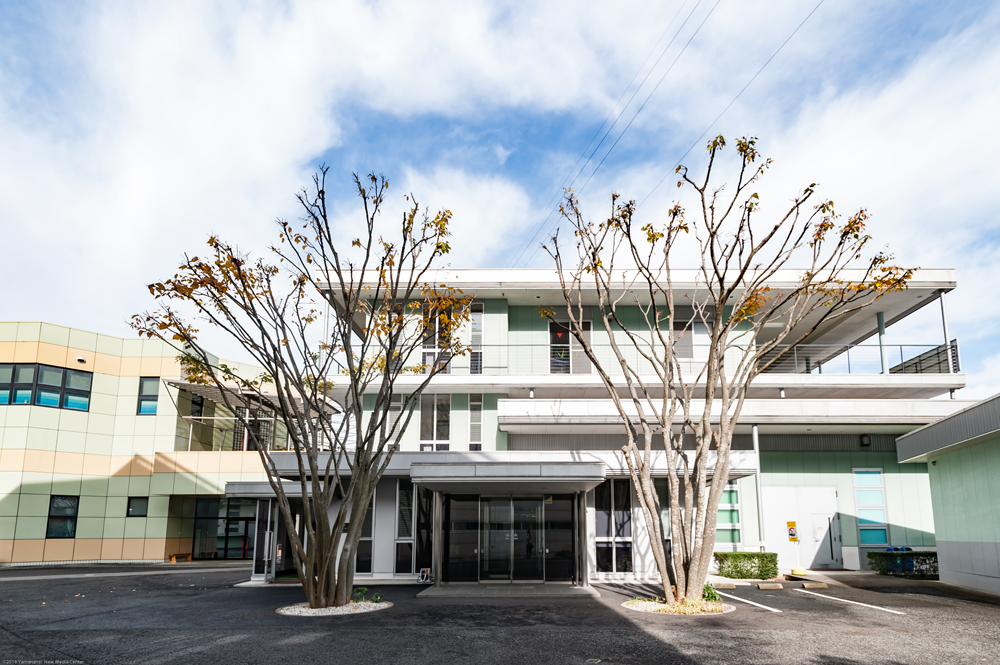 Business
Our in-house integrated work system shares fast feedback for any issues among the various processes to contribute for quality modification, improvement, and stable supply in a speedy manner.
Furthermore, with Ichimura's own design philosophy and its business system structure accumulated during the experiences in our long term services, we make possible for high quality, cost, and delivery time that the customers desire, at the world top level.
Metal Die Design
Regarding metal die design, we plan and present concrete details to achieve product quality, production improvement, and cost reduction at higher level, in the initial set-up meeting with the customers.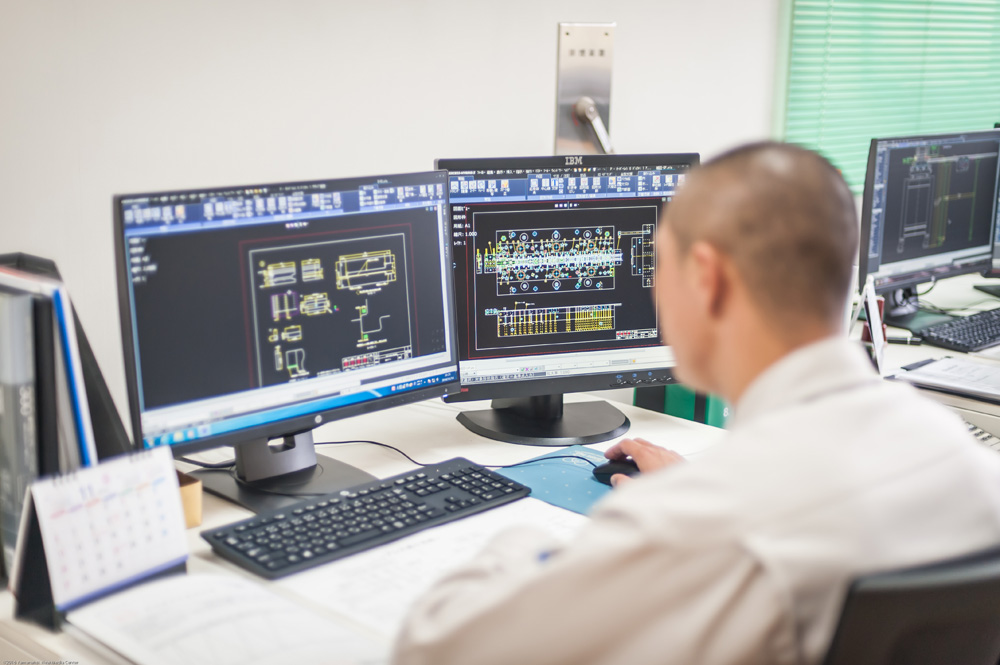 Metal Die Manufacturing
There are four processes in metal die manufacturing; machining, grinding, electric discharge machining, and assembling. The desired accuracy for molded parts is as fine as micron size and this is being managed by our severe standardizations and accuracy controls.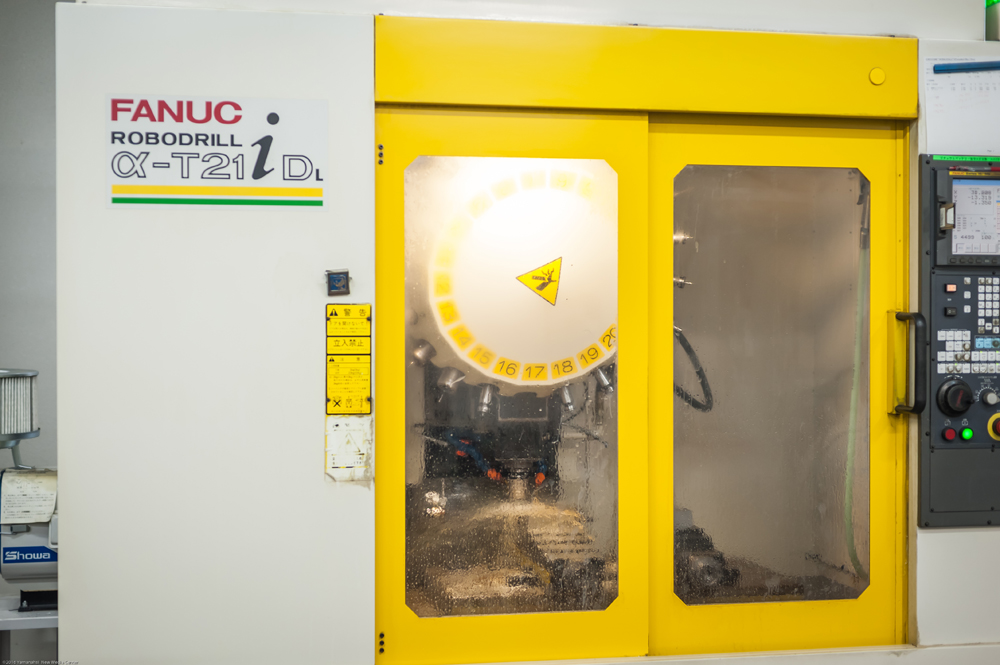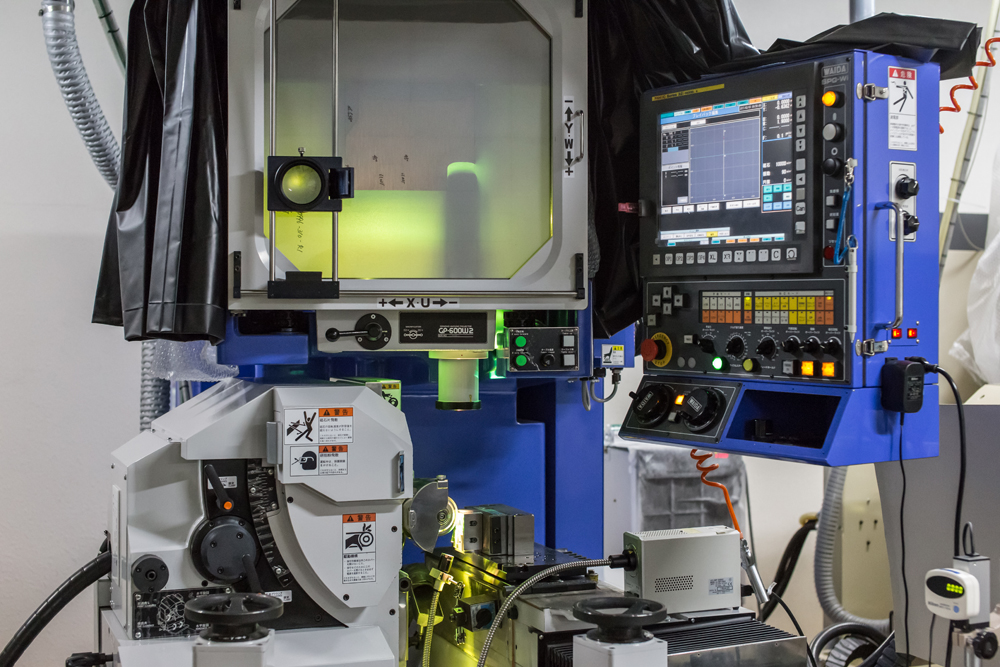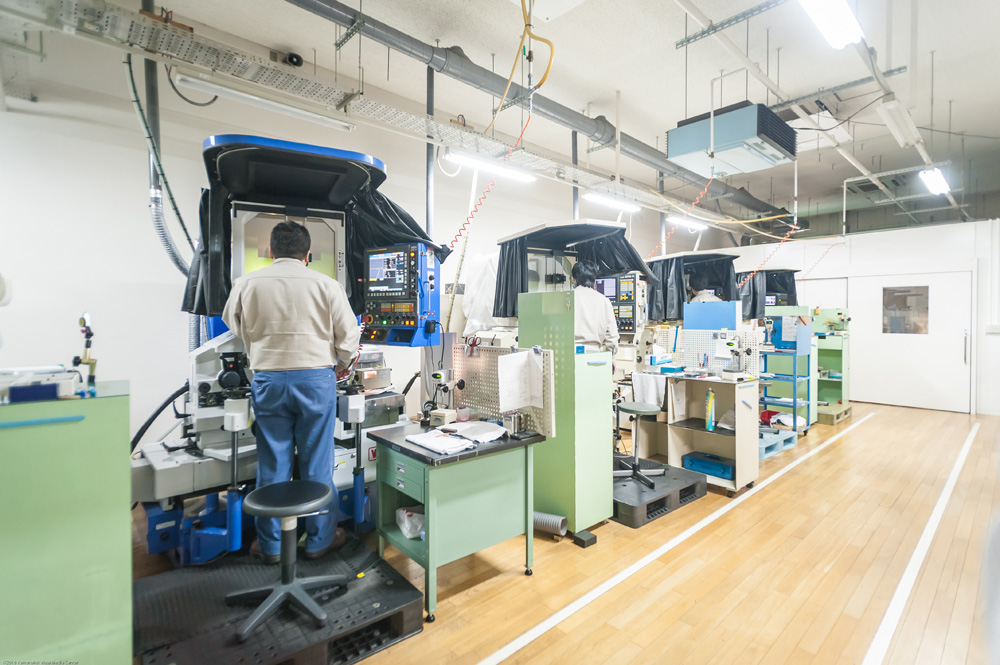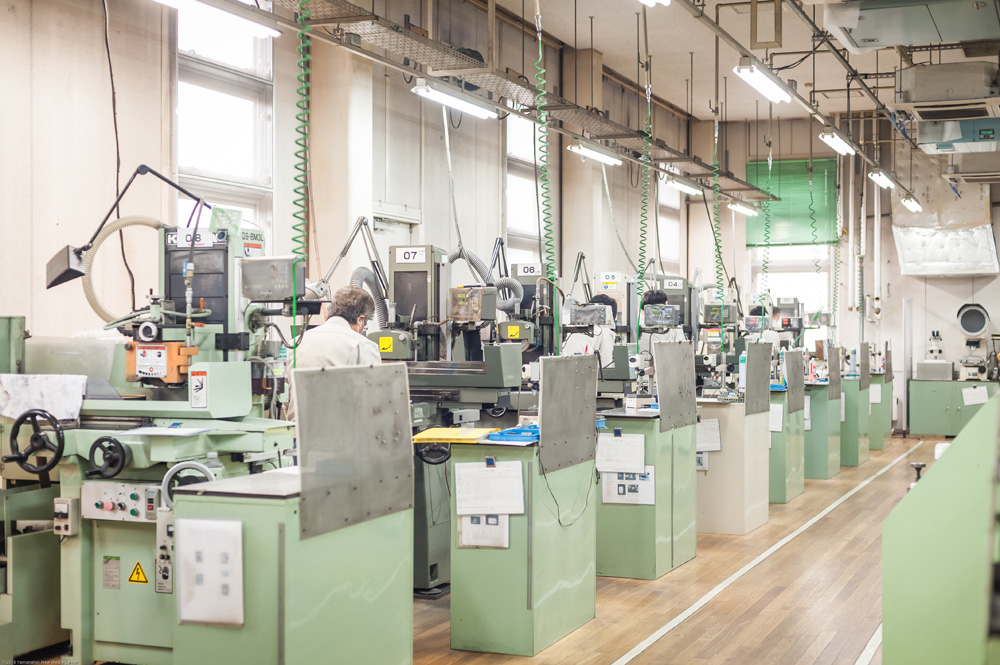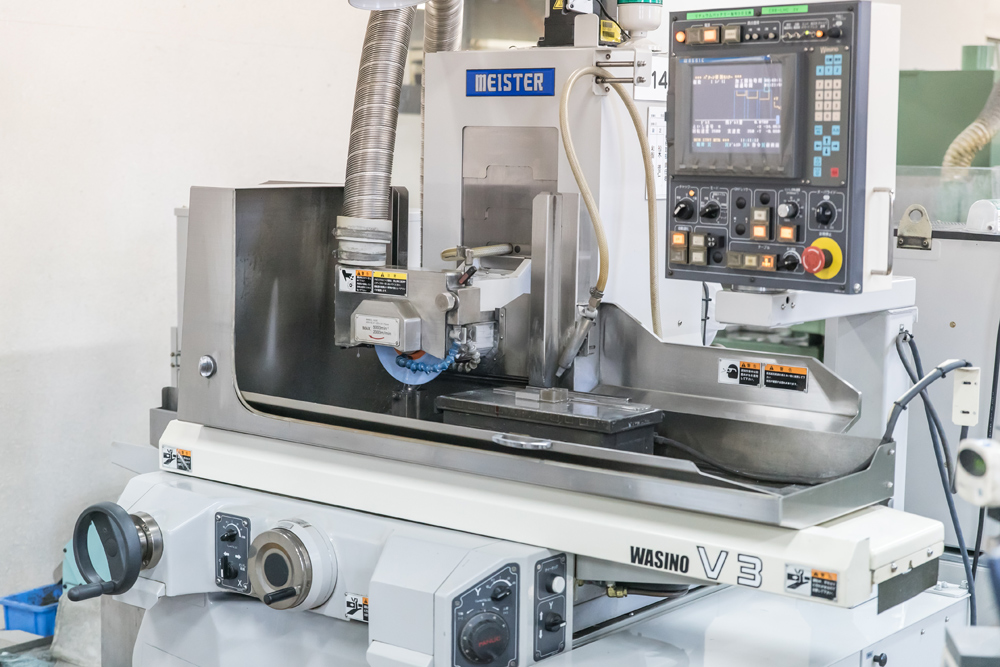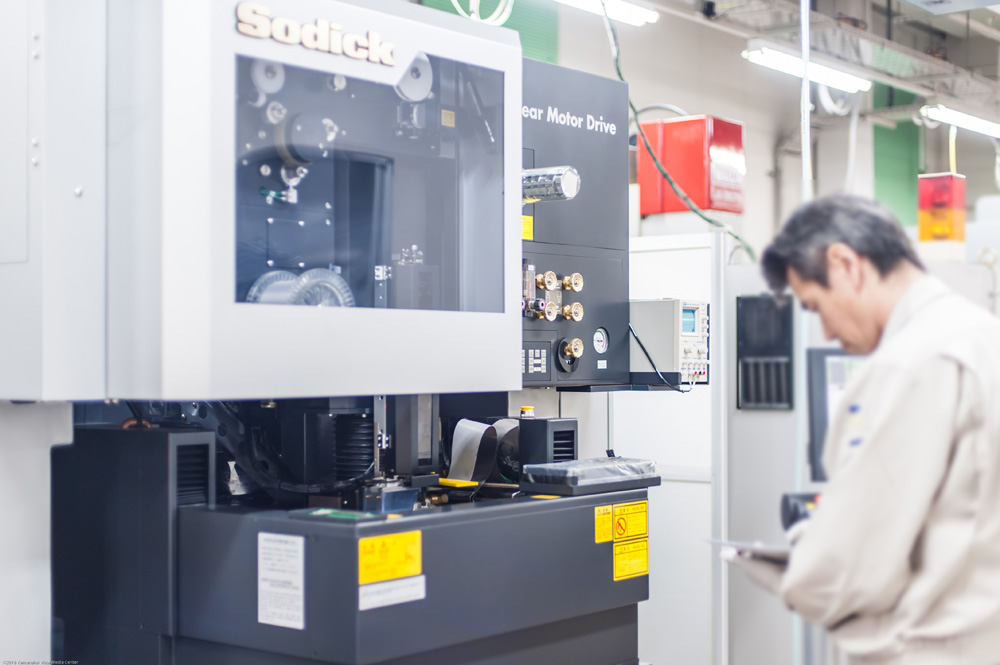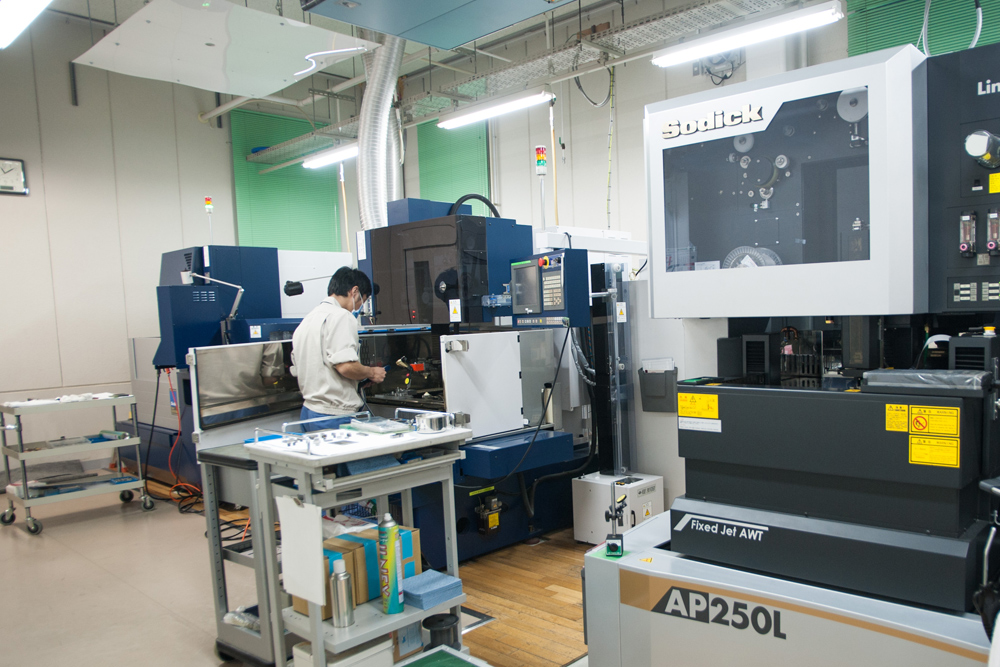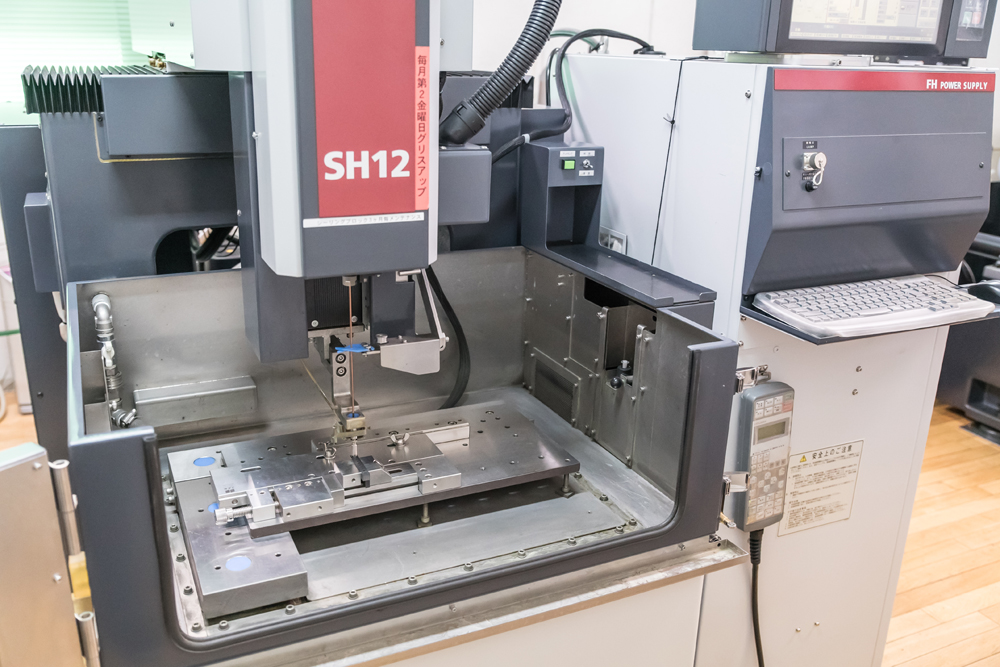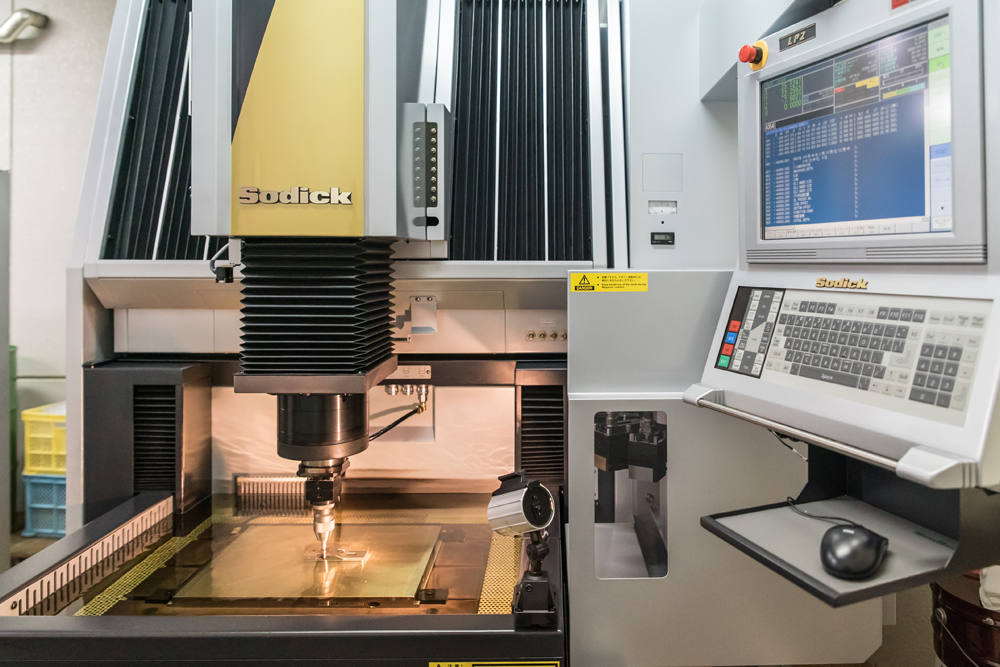 Pressing Process
The pressing line for production is automated, stable 24 hour production systems have been established and maintained with minimum number of workers.
The progressive dies that are in our strong field, will realize a pressing process with high throughput and high accuracy in micron size at the industry leading level.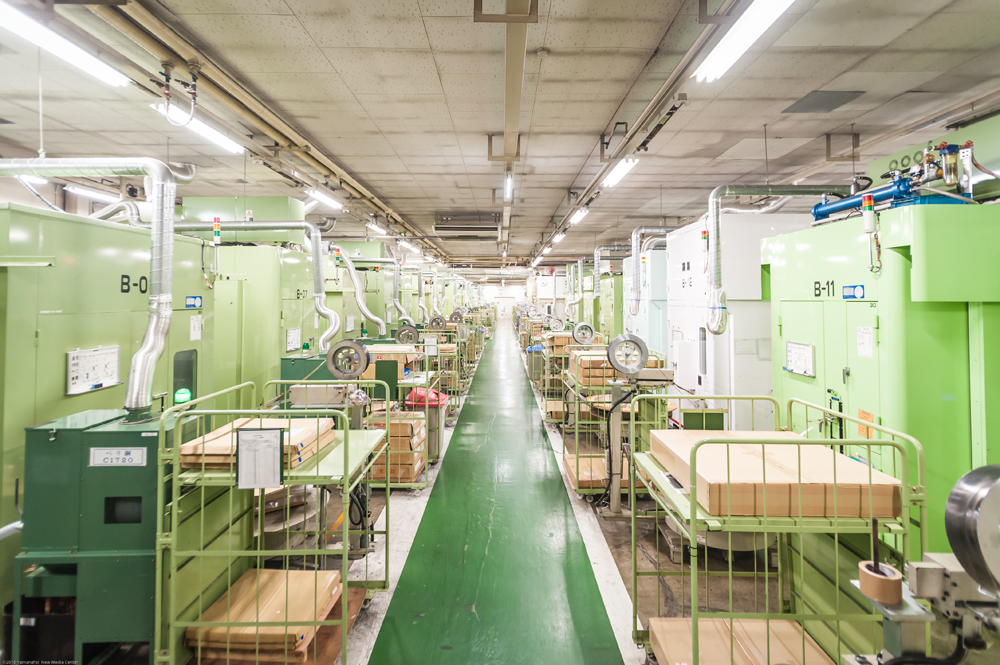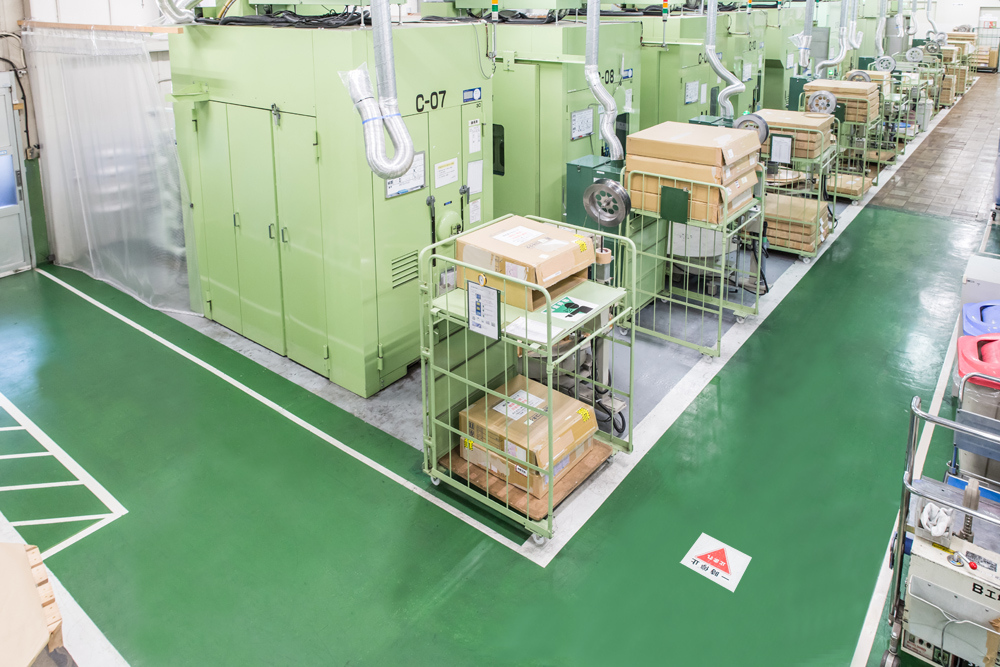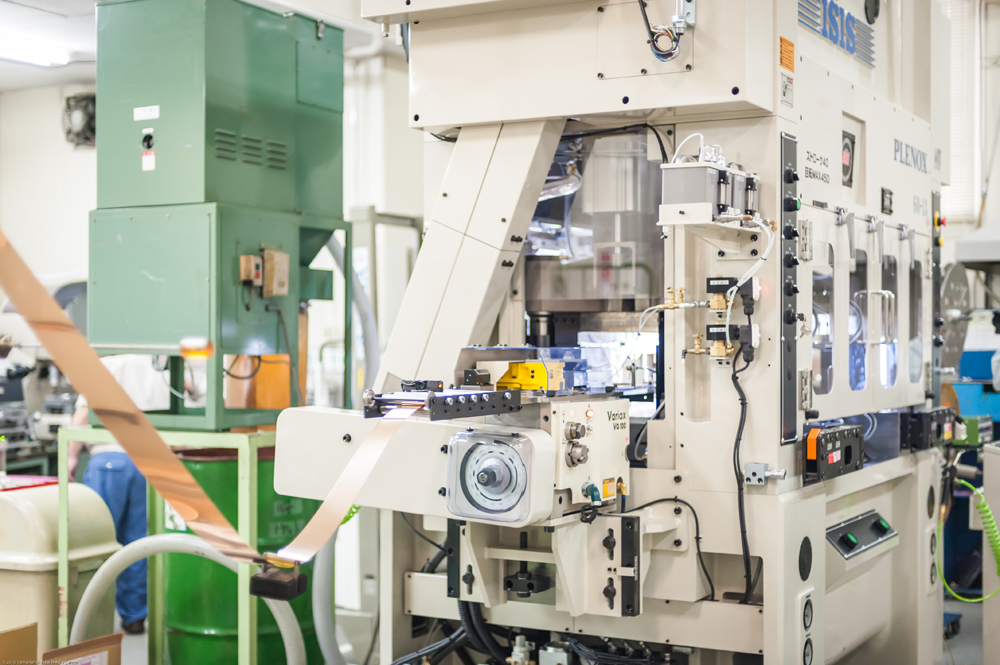 Quality Assurance
We have established highly integrated quality assurance system based upon the international standards stated in the ISO quality control system, and being involved in continuous improvement.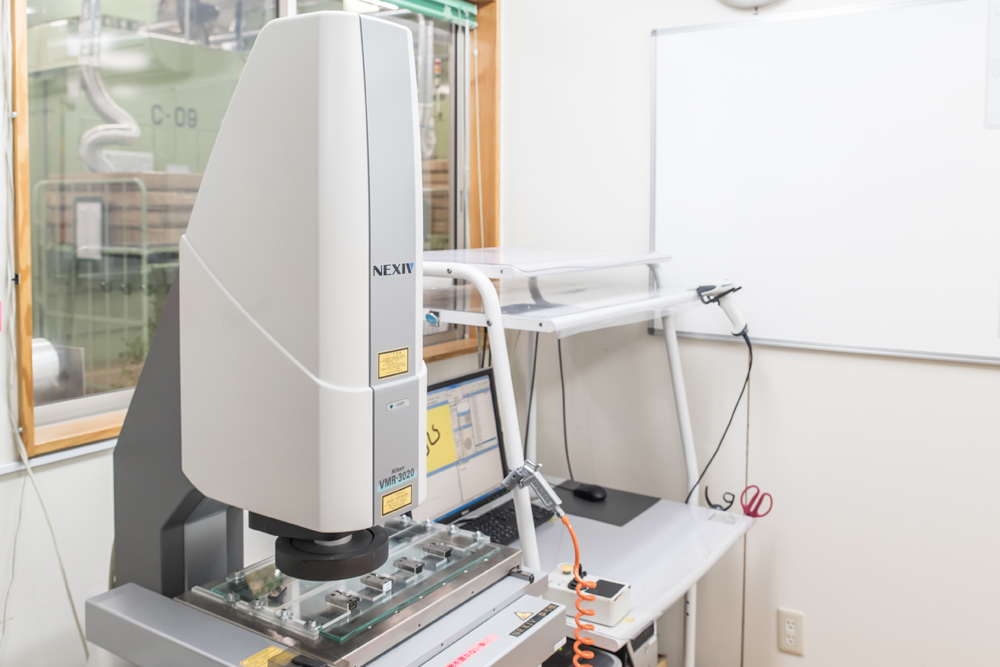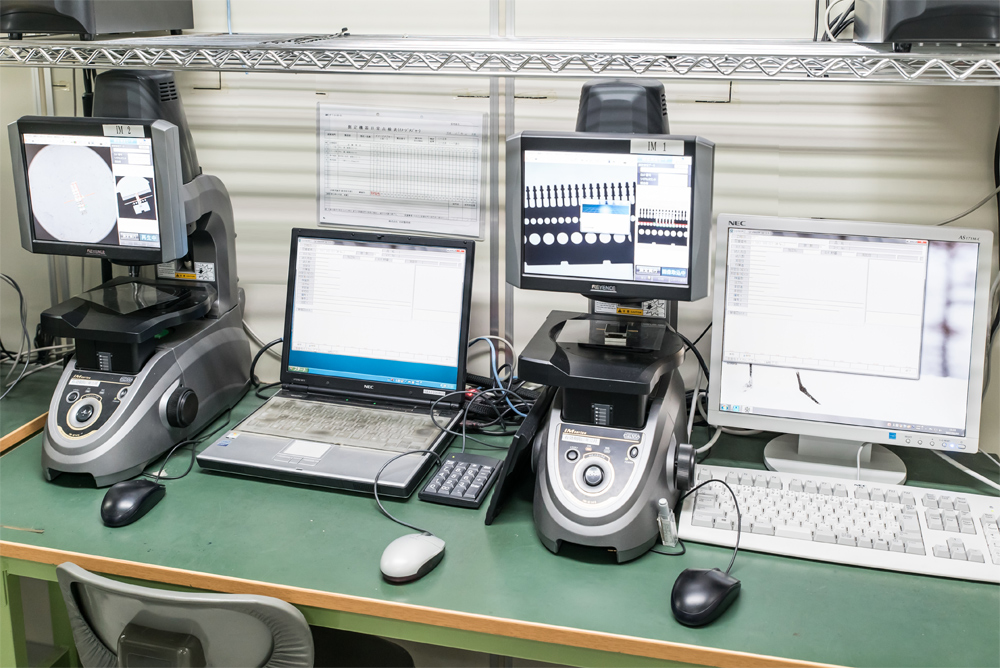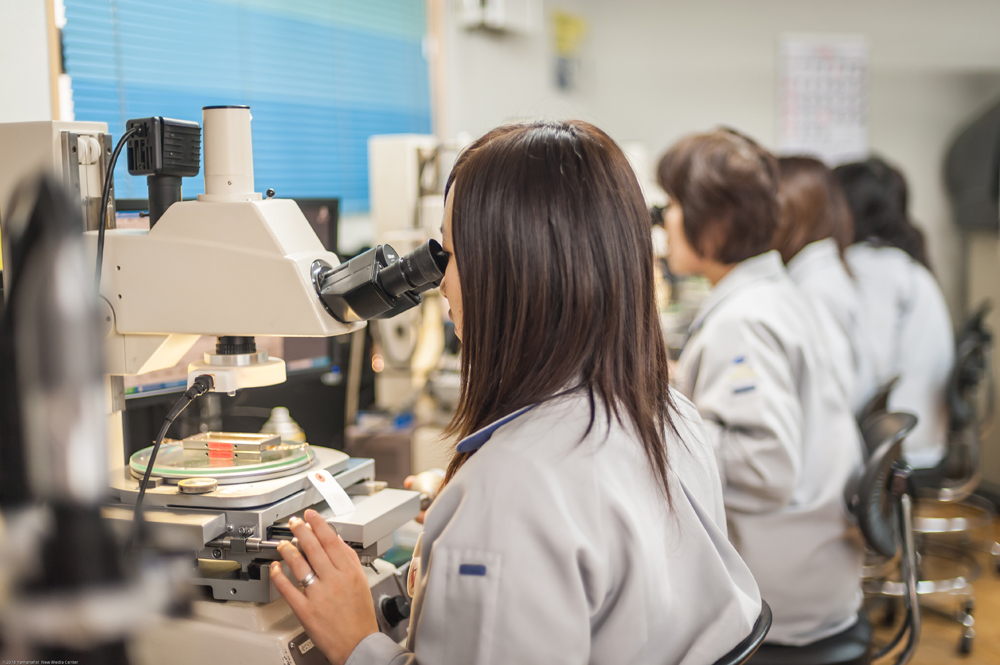 Products
We mainly manufacture metal dies and press dies for connector terminals, switches, and test-purpose sockets, and offer the product process using those dies, that are required to maintain micron size accuracy.
In addition, our 24 hour operating factory accommodates for high volume production to meet with our customers' needs.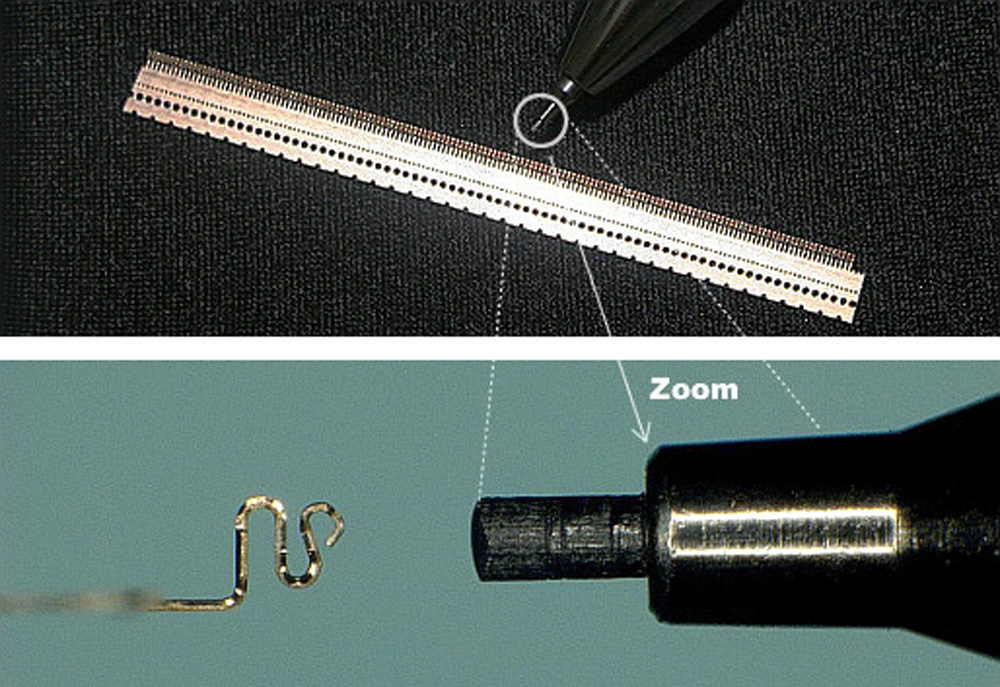 Connector Terminals
We produce all kinds of metal terminals for connectors.
Especially, regarding fine pitch connectors (Board to Board connectors) and FPC connectors used for smart phones, a finest scale level production among the industry is available.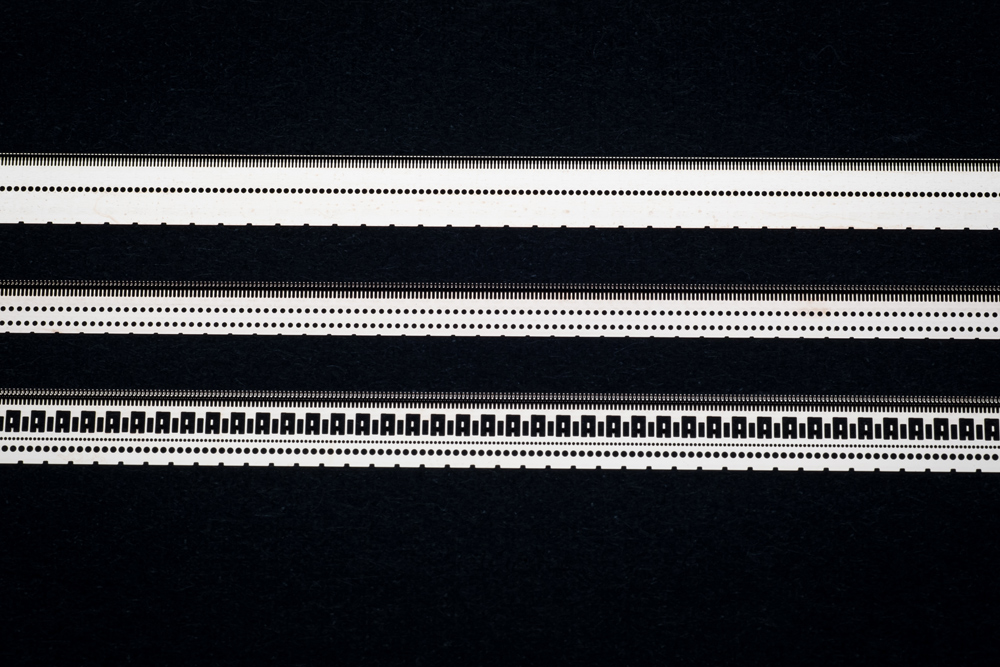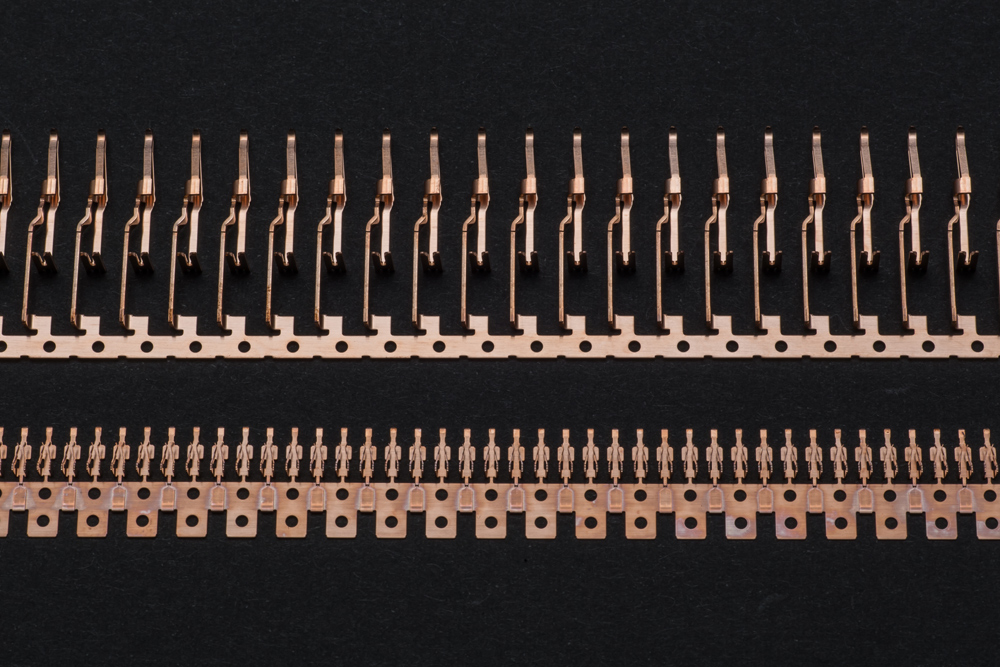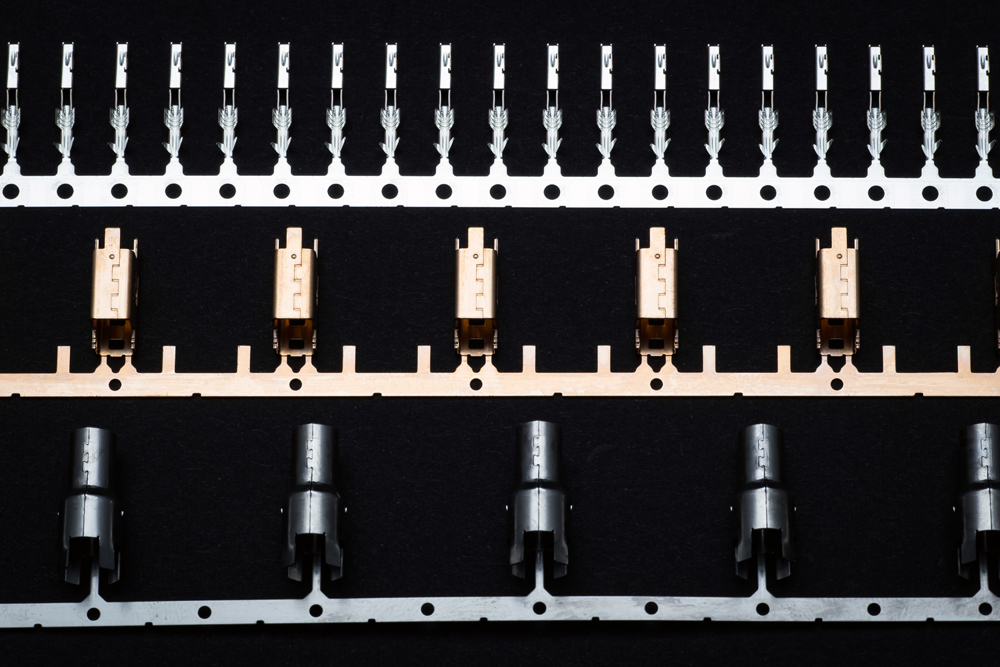 Switch Parts and Terminals
As we are dealing with slide switch product design since the beginning, this is our strong field in handling the complex and fine processes, utilizing our know-how accumulated over many years.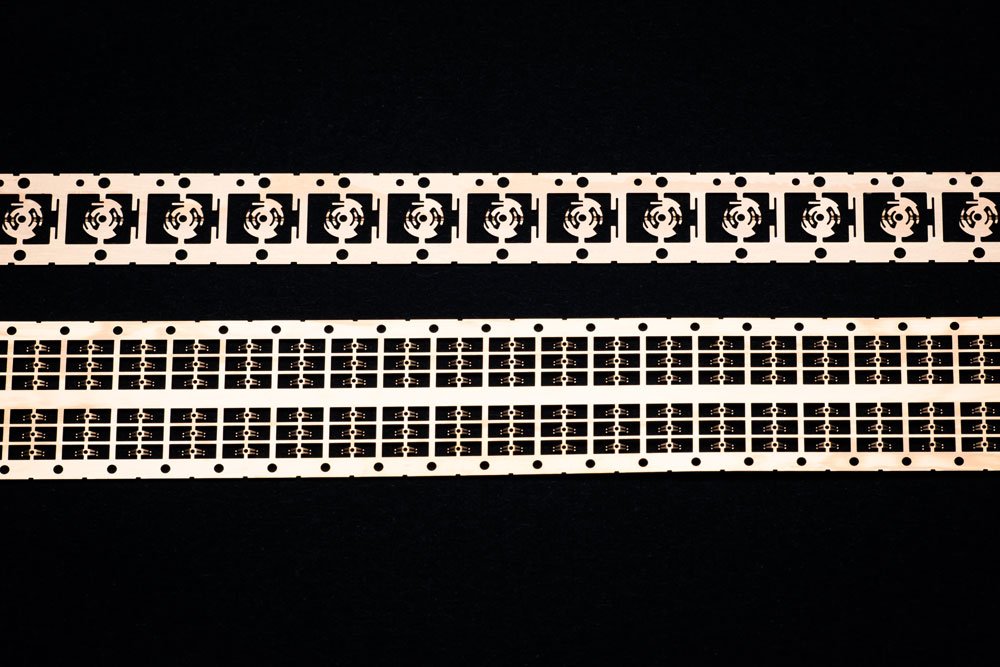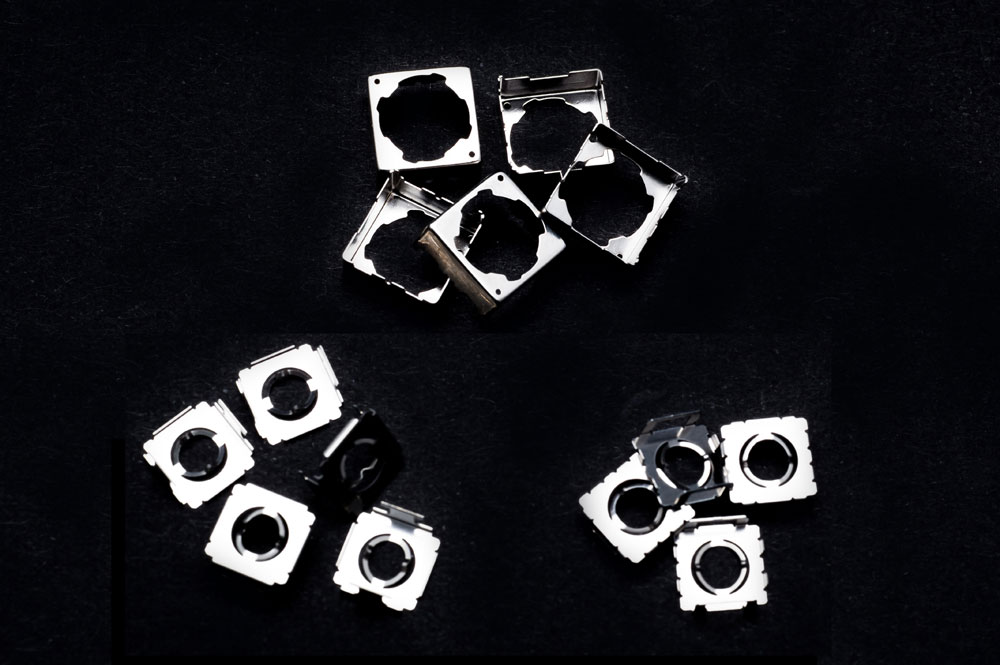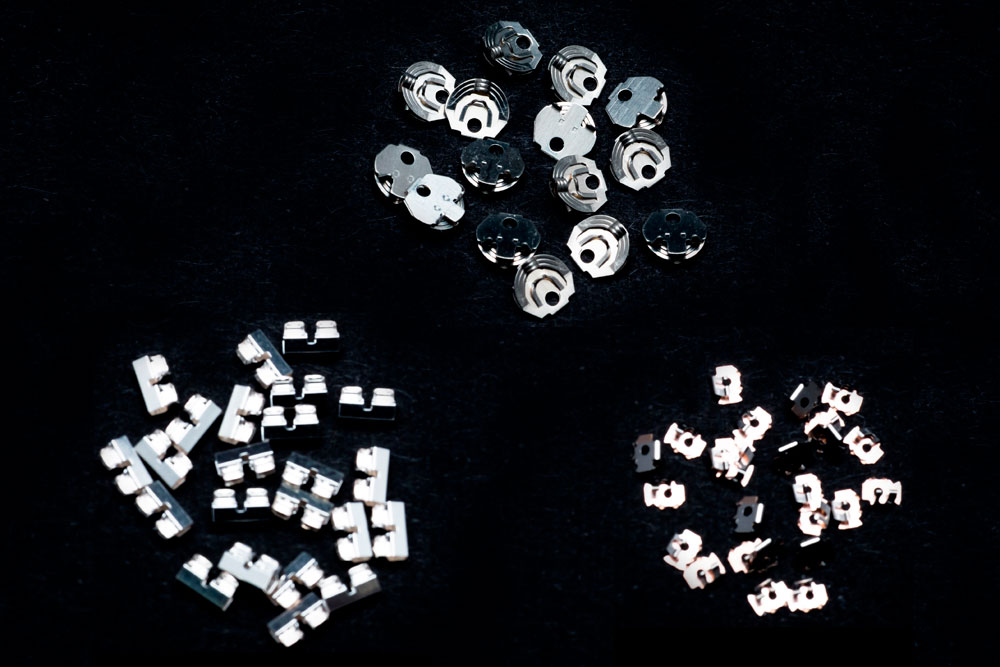 IC Socket Part Terminals
We produce metal terminals for various LSI test sockets such as BGA, LGA, CSP test purpose sockets, and offer the accuracy guarantee after the aging process.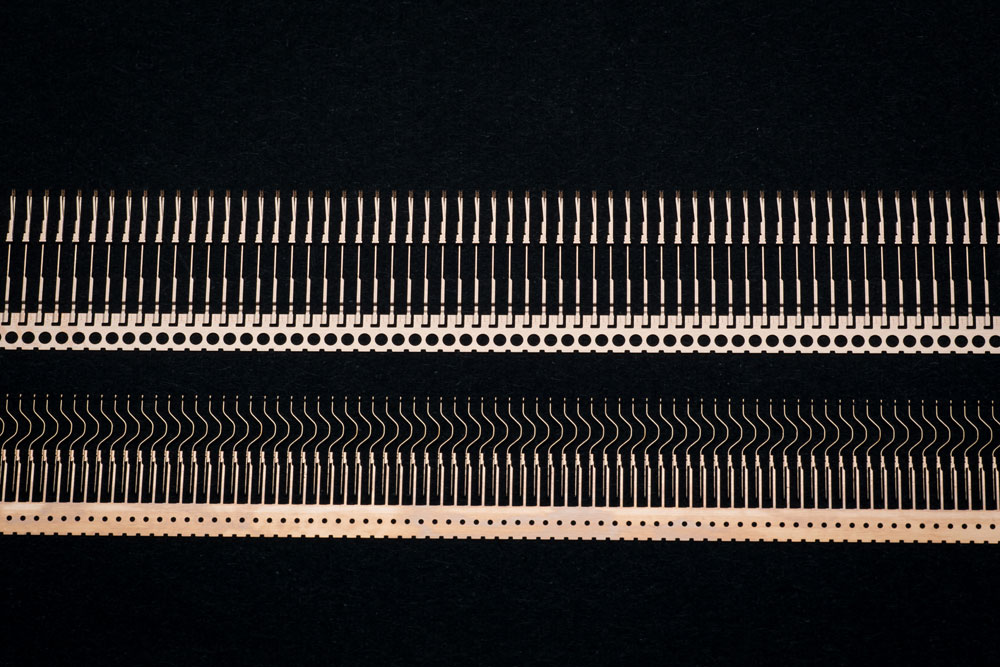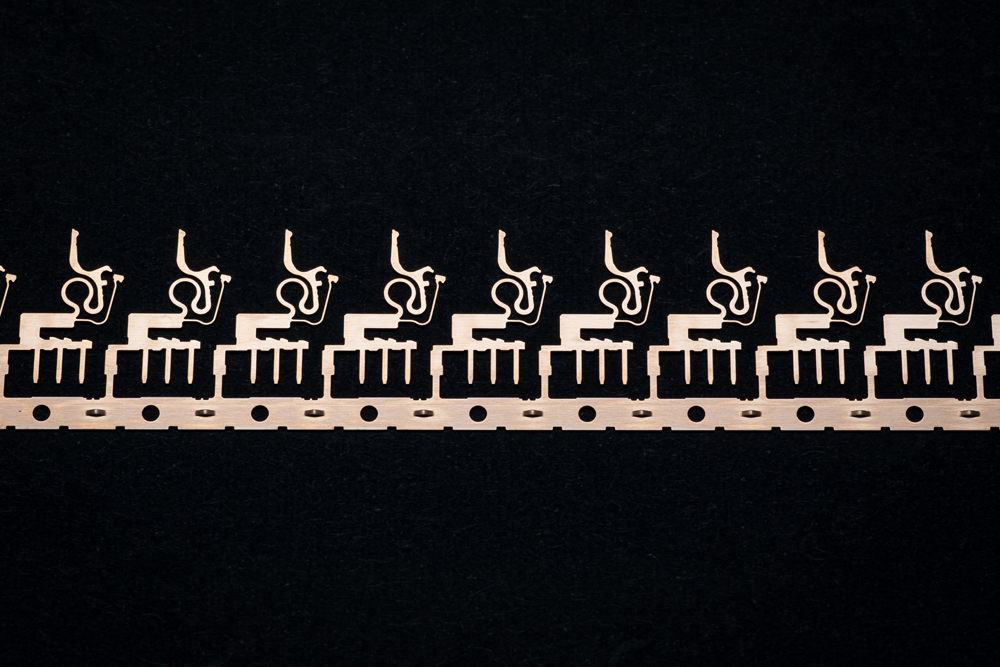 Inquiry
Headquarters
158-2, Yatsusawa, Uenohara City, Yamanashi, 409-0133, Japan
TEL
81 – (0)554 – 63 – 1011
FAX
81 – (0)554 – 63 – 1071

Please use Japanese for email or phone inquiries.